Description
447/608 (KW/HP)
Steiger
The engines in the Steiger and Quadtrac range are designed to deliver maximum horsepower, with the engine power management delivering up to 62 more horsepower if needed, for navigating undulating fields, steep roads and meeting the higher PTO and hydraulic power demands of today's larger, more productive implements. Putting power to the ground using the unique Quadtrac design track system will minimize soil damage from the impact of using heavy equipment and maximize crop yields.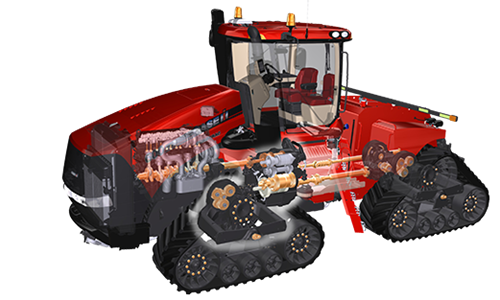 Case IH engineers listened to input from you, the customer, when designing the next-generation of Steiger® tractors.
Steiger tractors range in horsepower from 335 to 535 and are available in wheeled or QUADTRAC® configurations. These versatile models deliver on their promise of greater productivity, improved profitability, enhanced comfort and convenience and continue to provide long lasting durability, premium reliability, as well as ease of operation and serviceability.
Engines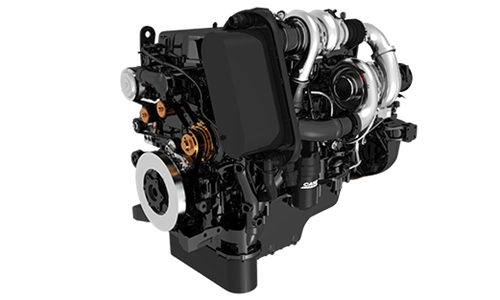 Steiger delivers power to the ground season after season

The powertrain inside Steiger tractors generates everything you need to produce more and eliminates unnecessary technology. Since 2006, the largest Steiger tractors have been powered by the 12.9-liter FPT Powertrain Technologies Engine. Steiger engines have passed every test and challenge, and are built with future emission regulations in mind. This engine powers through the toughest field conditions and is now Tier 4A and Tier 4B compliant; with fuel-saving Case IH patented SCR technology for 10 percent lower operating costs than previous models. This exclusive patented technology provides you more uptime efficiency without any active regeneration required.
Drivetrain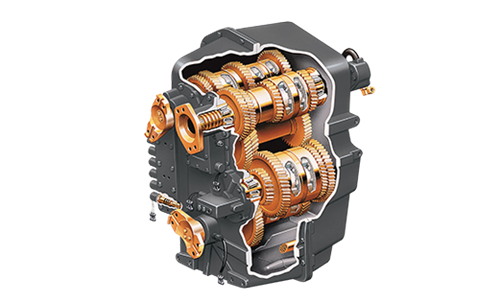 Smooth, Durable Powershift & Heavy Duty Axles

Steiger pioneered the first full powershift transmission on a four-wheel drive tractor starting with the Panther 1000 in 1982. Today's Steiger 16-speed powershift features unprecedented shift quality thanks to "pulse width modulation," a form of electronic control that allows smooth shifts and less fatigue at the end of long days in the field. Steiger's Drivetrain components continue the tradition of durability by efficiently transferring power to the ground.
Cab Environment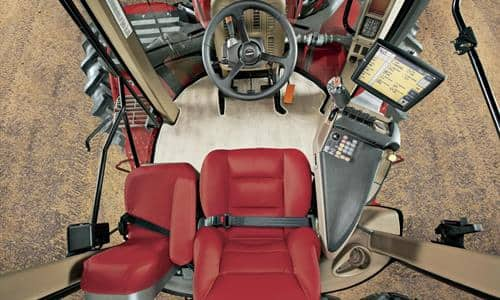 More visibility, More comfort

The industry's largest cab puts you in the driver's seat for greater productivity.
Quadtrac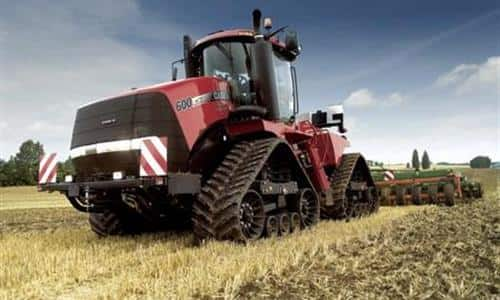 More flotation, Less compaction

Quadtrac's larger footprint allows an earlier start in the field and less soil compaction than competitive 2-track designs. Case IH engineers first introduced the QUADTRAC design in 1997, and it's led the industry ever since. Like its predecessors, the QUADTRAC tractor continues the tradition of setting new industry benchmarks. What makes the QUADTRAC different from wheeled tractors and two-track designs? For starters, the four independent tracks make a larger footprint for greater flotation. That lets you get into the field earlier, and drive through wet spots you wouldn't dare to cross with traditional tires or even two tracks.
Post your comment